I går etter jobb, dro jeg på
Bare Jazz
.
Der møtte jeg
Veronika
. Dette var
ikke
tilfeldig.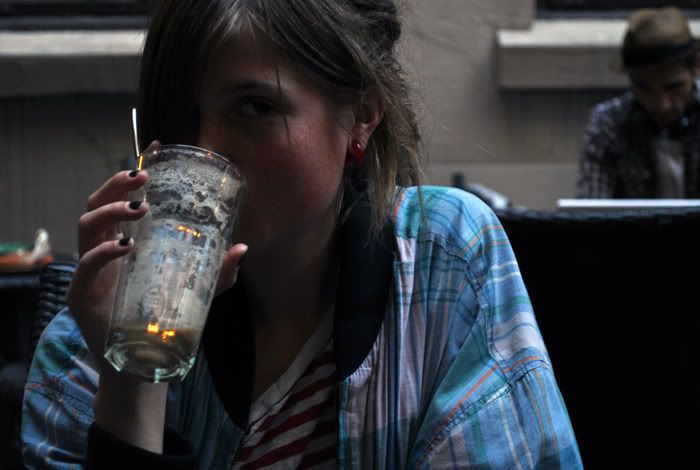 Vi oppdaget at
Hvitløk i vask
hadde vært der hele tiden. Dette var tilfeldig.
Og
Veronika
tenkte bare: "
Herregud, skal jeg bo med det dyret her?
"
Dette er hva du får for å jobbe på daglig basis. Dette, og muligheten til å se Flight of the Conchords en lørdags kveld med denne flotte piken!!